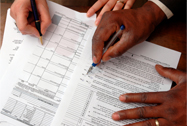 ---
Jones & McIntyre is dedicated to exceeding your expectations by providing professional services tailored to your unique needs and goals. We understand that with increased regulation, even modest size clients can face many of the same challenges as those of much larger organizations, and for individuals there is a growing need for detailed planning. Regardless of size, each of our clients receives the same prompt, personal attention they would receive if they were our only client.

The following is an overview of the services we provide. It is representative of the scope of our capabilities and breadth of our experience.

Audit Services
Full scope independent audit services using a risk based approach for closely held businesses, employee benefit plans, and not-for-profit organizations including OMB Circular A-133 engagements, trade associations, foundations and 501(c)(3) organizations. Limited scope audit services are available for qualified retirement plans. We take a practical approach to each engagement, and work closely with your management and staff to plan and perform an efficient and effective audit. In compliance with professional standards, we will offer constructive suggestions for improving operations and internal controls.

Review Services
A review of financial statements is substantially less in scope than an audit. We find that this can be a cost-effective alternative to audit services while meeting bank and other third party user requirements.

Compilation and Accounting Services
Very comprehensive and flexible to include cash disbursements, receipts, billing, payroll, bank and account reconciliations, and timely monthly financial statements. Full supervision of paraprofessional staff and implementation for all general bookkeeping services.

Tax Preparation and Planning Services
Full compliance services for individuals, corporations, partnerships, limited liability companies, S-corporations, deferred compensation, not-for-profits and trusts. Tax planning to reduce risk and minimize both current and future liabilities. Payroll and property tax assistance and representation for IRS and state tax inquiries and audits.

Consulting Services
General business consulting to reduce risk and improve profitability. Accounting system design and implementation, internal control policies, board governance, choice of entity decision, retirement planning, compensation design, budgeting, indirect cost proposals, start-up decision-making recommendations, loan negotiations and equipment and real estate purchase and sale planning.
Jones & McIntyre is the partner you can trust to provide these and related professional services at highly competitive rates.